Kiev,  Lobanovskogo Avenue 17, phone / fax. (044) 273-34-33, tel.mob. (050) 759-73-73
Seven rules for choosing a toothbrush
Seven rules for choosing a toothbrush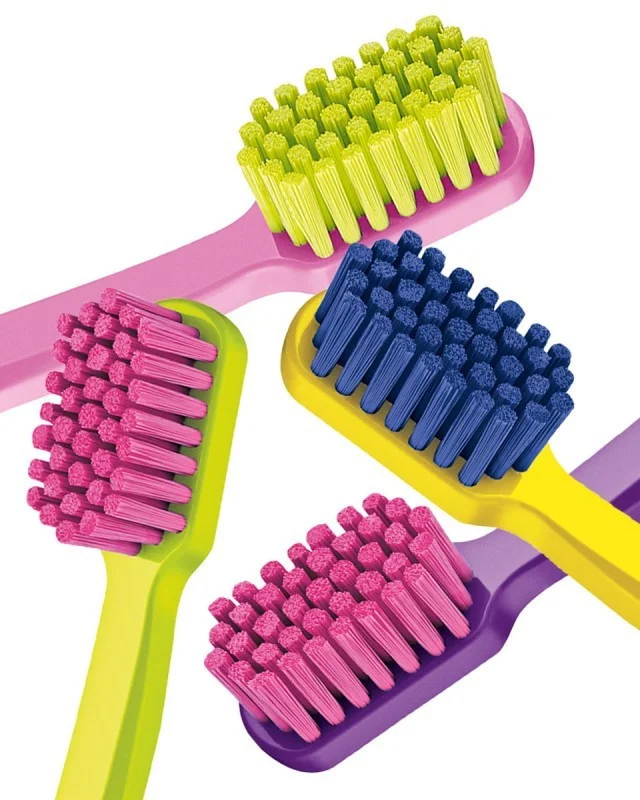 Everyone should know this!
Seven rules for choosing a toothbrush:
1. Try to choose the shape of the bristles rounded at the ends, and not sharp, - so the gums will be less injured.
2. For most people, the recommendation is to choose medium hard brushes.
3. Brushes with soft bristles are more suitable for people with sensitive teeth, but it should be remembered that soft brushes remove plaque worse, which means you need to brush your teeth longer to achieve full cleansing.
4. For people with sensitive teeth, hard brushes or pastes containing abrasive particles (usually bleaching) are not recommended, because they additionally wash the enamel. Hard bristles can cause tooth sensitivity and gum damage.
5. Brushes with cross-set bristles better clean the interdental spaces.
6. Rubber bristles on the sides massage the gums. This is useful for people suffering from gingivitis (bleeding gums).
7. The material of the bristles should be synthetic. If the brush is made of natural pile, it will create a breeding ground for bacteria.
Which points do you find particularly important? Useful information?
Sincerely, Clinic "FACE BEAUTY CLINIC"
tel. +38 (044) 369-30-10
tel. +38 (095) 283-03-00
e-mail: facebeautyclinic@ukr.net
Address: Kyiv, 6-A Lobanovsky Ave.,
3rd floor, office 144
Website: http://face-beauty-clinic.com.ua/
Sincerely, Med Beauty Clinic
Tel (050) 759-73-73; 067-101-99-47
Address: Kiev, Valery Lobanovsky Avenue, 17
MEDBUD Hospital, 1st floor, right wing.
Schedule: Mon-Fri from 8:00 to 20:00,
Sat from 9:00 to 19:00
You can make an appointment, call:
tel. / fax. (044) 273-34-33, tel. Mob.: (050) 759-73-73