Kiev,  Lobanovskogo Avenue 17, phone / fax. (044) 273-34-33, tel.mob. (050) 759-73-73
Airflow tooth Polishing
         Gentle teeth whitening
         The Airflow method is an effective and hygienic mouth-cleaning process using a flow of air. If you want your smile to be as good as it can possibly be, you really need to go for Airflow!
    Some people have yellowish-coloured enamel as a result their genetic heritage, whereas other develop it over the course of time. Tea and coffee drinkers see the effect of their chosen beverage on their smile―teeth that used to be white end up looking brown. Smokers experience similar effects. At first dental plaque is very soft, but eventually it hardens and darkens, and then forms dental caries which may not be visible in a mere visual inspection. Improper cleaning of the teeth, especially for those wearing braces, may also lead to the appearance of bacterial plaque. If you visit your dentist and have a hygienic cleaning done twice a year you will have no problems with your teeth.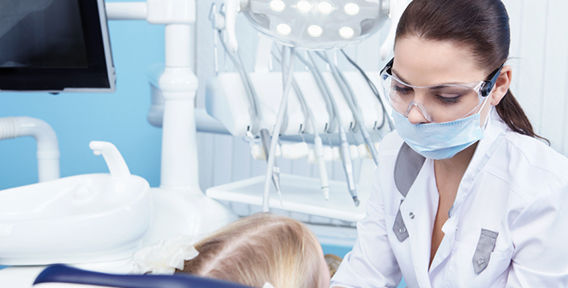 Air-flow
      The stages of the procedure:
It works by means of the combined effect of compressed air, sodium bicarbonate and a jet of water.

To get the best results some prior de-scaling may be required, but Airflow produces great results without any risk of damaging your teeth.

The results are immediate – you'll feel and see the difference as soon as the Airflow dental treatment has been completed.

During the first two and a half to three hours following the treatment, it is recommended that smoking or drinking tea or coffee be avoided.

Airflow hygienic cleaning can be used as an additional method for periodontitis treatment.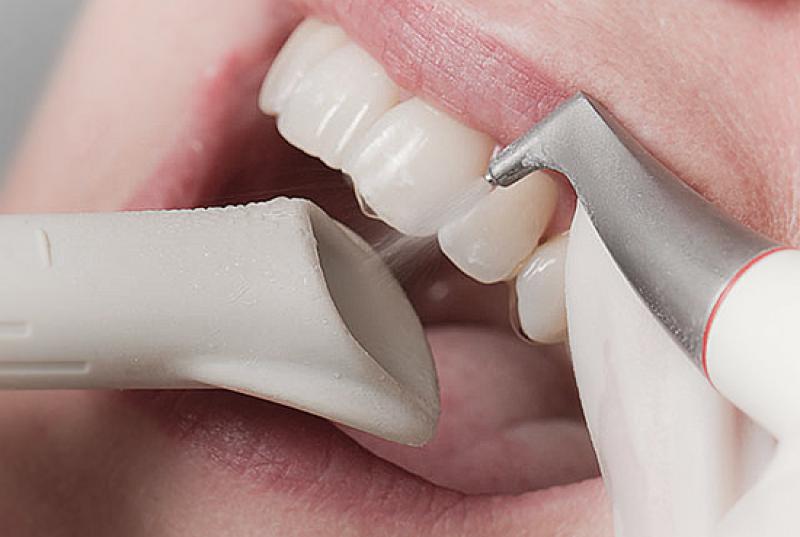 Imagine how good it will feel to walk out into the world knowing that your teeth have never looked better!
Professional cleaning teeth

720 uah

Air-flow

500 uah

Complex cleaning teeth

1100 uah

Treatment of gingivitis (periodontal disease) 1 session

200 uah

 
You can make an appointment, call:
tel. / fax. (044) 273-34-33, tel. Mob.: (050) 759-73-73